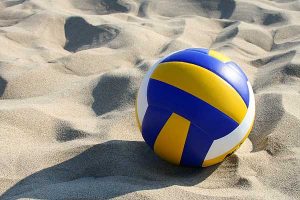 ---
 Adult Fall Co-Ed Softball
Join in on the fun with this recreational league. A 12 inch softball will be used and double-headers will be played on Sunday afternoons beginning September 9. We will be using "church league" rules – must have at least three women on the field at all time. Players must be 18 years of age. Mandatory Captain meeting August 28 at 6:30 pm.
Deadline is Friday, August 17th.
Fee: $250.00.
1st Eight paid teams will be accepted.
---
Adult Co-Ed Open Gym Volleyball
Drop in Adult Volleyball
October through May
Time: 6:30 – 8:00 pm
Where: GKMS (Genoa Kingston Middle School)
Fee: $3.00 per person/per visit