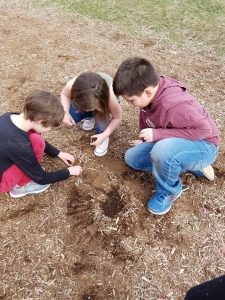 Genoa Park District Board Commissioner Election
The Genoa Park District will have 4 positions available for commissioner in the Consolidated Election to be held on April 4th, 2023.  You must be a registered voter and a resident of Genoa Township for at least one year prior to the election.  The term of office is four years.  Petitions for the office of Commissioner are available for pick up at the Administration office at 400 E. Second St in Genoa from 8:30 a.m. to 5:00 p.m.  Please note the key dates in regards to the election process:
Nomination Papers can be filed Monday, December 12th through Monday, December 19th 2022 from 8:30 am to 5:00 p.m.  Papers are to be filed at Genoa Park District Administration Office, 400 E. Second St Genoa, Il 60135.  Monday through Friday only.
Petitions can be circulated starting September 20th, 2020.  A minimum of 30 signatures of legal registered voters who reside in Genoa Township are required.
All prospective candidates are advised to consult with local election authorities and possibly an attorney.  The Genoa Park District is not responsible for determining eligibility or qualifications for office.
For further questions, you can call Paul Bafia, Executive Director, at (815) 784-5612 or email at pbafia@genoaparks.com.