Grow Your Own Vegetables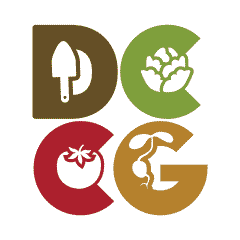 Genoa Community Gardens were established last year by DeKalb County Community Gardens in partnership with the City of Genoa and the Genoa Township Park District. The Genoa Community Gardens are neighborhood gardens established to allow Genoa residents access to land for growing their own vegetables.
Local residents can save money and provide healthy, organic, delicious food for their families. Studies show that with just a medium amount of soil families who grow their own vegetables can save from $1,000 to $2,000 on their food budgets.
Community gardening is also a great way to meet your neighbors and learn organic gardening practices. Beginners and experienced gardeners are welcome. Composted soil is available in raised beds and water access is provided. The gardens are located at the corner of Sycamore and Railroad streets.
Beds will be available for lease starting March 1.  Stop in the office to reserve your bed today! Rental fee is $15 per 5' x 10' bed for the entire growing season. Multiple beds can be rented.
Contact the Genoa Township Park District to reserve your garden space for 2018! 815-784-5612
DeKalb County Community Gardens (DCCG) also need volunteers to help grow food for local food pantries. If you can spend an hour or two helping water or weed, please leave your name and number with the Park District. DCCG strengthens access to fresh, local sustainably grown organic food for people in need. Join us in our effort to eliminate food insecurity in DeKalb County, be part of making a difference. If you would like to help plant a seed of hope contributions can be mailed to DCCG, P.O. Box 348, DeKalb IL 60115. www.dekalbgardens.org also on Face Book