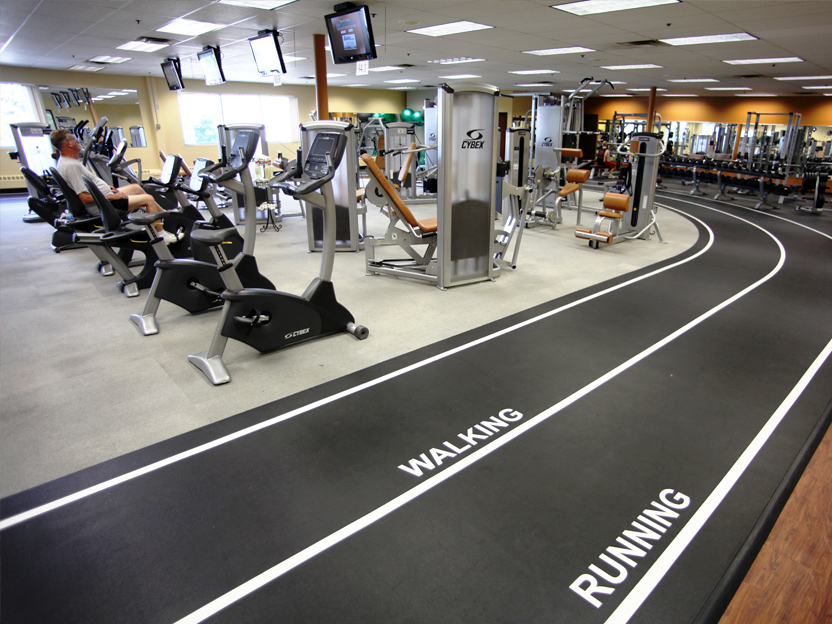 GENOA FITNESS HEALTH & WELLNESS CENTER
New Cleaning Protocols
The Genoa Fitness Center has a ZERO TOLERANCE POLICY for anyone coming to our Facility with even a POSSIBLE exposure to COVID-19.  This Includes Members and Employees.
 This Policy is STRICTLY Enforced and Followed
The Genoa Fitness Center and Genoa Park District has invested in a Very Expensive Spray Disinfectant called Mediclean which is used in Ambulances to thoroughly clean and disinfect.  We will use this disinfectant if needed for any known possible exposures to our Facility.  This disinfectant is $2,500 for 5-gallons….. This is our Commitment to keeping our Facility Safe!
All Members or Participants coming to the GFC must wear masks upon entry, at Front Desk and in Locker rooms (where social distancing cannot be adhered to). Masks are required when entering and leaving the building but not while working out.  
No people are allowed to enter the building with any suspected exposure, exposure, or experiencing symptoms of Covid-19. STRICT ENFORCEMENT.  This includes employees.
Group fitness classes are now meeting in person, effective 1/18/21
All Touch Points in the Facility are disinfected EVERY HOUR. The ENTIRE Facility is cleaned and disinfected every 2 hours.
Each Member is given his/her own disinfected Cleaning Bottle to use that day. No Touching things touched by others.   All cleaning materials are effective for virus disinfection.  Plenty of towels to use fresh for each piece of equipment used.
6 Foot Social Distancing or more in the entire Facility between all people and equipment.
Fitness Classes: 8-foot Social Distancing, individual cleaning products, equipment and fans, enhanced ventilation, Maximum Class Sizes.
Stop in to see all Advanced Cleaning and Disinfection Procedures.  Our Members have truly appreciated and SEE our Efforts
Our Steadfast Commitment to Our Genoa Fitness Center Members & Community
NEVER a Join fee for Classes EVER!!! We have 30+ classes a week 5am-10pm, 7 days a week!
Specialized SUSPENDED, wood classroom floor, for your joints and your body's health!!! Full mirrors and temperature control!!!
Newest and BEST class exercise equipment available… including TRX Suspension, and Queenax Fitness Equipment….NEWEST Fitness Technology in the Industry!!!
First Workout or Class FREE!!!
First visit to Kidz Zone FREE!!!
Come in for a FREE tour!!! We would love to show you around our 14,000 sq ft facility!!!
As always CALL us for more details 815-784-3488
Click here for more information.