After School Care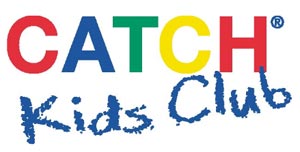 There are thousands of after-school sites across the country and many of them have recognized the role they can play in fighting childhood obesity by teaching kids how to make healthy choices in their lives. While all of these settings are different in nature, they do have one thing in common – the children. YMCAs, Boys and Girls Clubs, and Park and Recreation organizations have discovered that instead of reinventing the wheel they can implement a program that is both cost-effective and proven to be effective, CATCH Kids Club. For some, CKC has become the centerpiece of the programs they offer and these organizations have become an important voice in delivering a coordinated message to children about the importance of physical activity and nutrition. The unstructured time after school and during the summer provides a ready-made opportunity for programs to fill this child care need with fun, hands-on nutrition activities as well as enjoyable structured physical activity. CATCH Kids Club "strongly aligns" with the National Afterschool Association (NAA) Program Standards, designed to describe best practices in out-of-school youth ages 5-14.
Download the After School Parent Handbook by clicking the button above, print and fill out handbook and turn into the office along with a $35.00 registration fee to guarantee your child's spot.
---
Kids Klub After School Program
Genoa-Kingston School District
A safe and fun environment for your child(ren) to spend after school time with friends. We will provide a snack, play games, crafts and various other activities. Kids Klub provides a flexible schedule of activities and opportunities for all. We have "homework lists" for parents wanting their children to do their school work before play. Early releases are a part of this program. The program hours are dismissal time until 6:00 pm. Program is available to kindergarten thru 5th graders. Handbooks are available at the office and necessary forms must be completed prior to beginning the program.
Ages: Grades Kindergarten thru 5
Dates: August 16, 2022
Time: 3:00 – 6:00 pm
Fee:  $14.00 a day first Child, $12.00 second child
Wednesday:  1:45 – 6:00 pm
Fee: $17.00 a day first child, $16.00 second child.
---
Kids Klub School's Out Program
A safe and fun environment for your child(ren) to spend time with friends. We will provide a snack, have games, crafts and activities and possibly some trips. Kids Klub provides a flexible yet schedule of activities to provide guaranteed fun for all. Pre-registration is required for all days and deadline is 2 days in advance unless otherwise noted. Children should wear play clothes and bring a lunch and drink with them. A medical information form must be completed prior to attending. There is a minimum of 5 children per day needed to offer the program. We will let you know ahead of time if there will be a field trip as there is an extra fee associated with trips.
Ages: Grades Kindergarten thru 6
Dates: Please contact our Fitness Center for dates and availability.  815/784-3488