Senior Fit Team! Feel Great!!
Come join us as we have fun in class Moving, Stretching, Improving Balance, Strengthening Muscles, Improving Bone Strength and Improving Quality of Life! Move to the oldies with Minimal Impact Movement Styles in a Standing or Seated Setting. Improve your Mind-Body Connection and FEEL GREAT!
Any fitness Level Welcome!
Need Special Assistance to Participate? Special Recreation Assistance available for this Class!!
Modifications available for any level of fitness, any restrictions, Low or NO impact! Stand or Sit for the class.
First Trial Class Free! Call the GFC @ (815) 784 – F I T (3488) to reserve your spot. *For new participants only
If you like the format of this class, you may also like: Aqua Fitness, Zumba Dance Party, World Rhythms Zumba
Days/Times:
Tuesdays 10:15 – 11:00am
Thursdays 10:15 – 11:00am
Intro to Ballroom Dancing
Ballroom Dance is a general term for a variety of partner dances spanning many different styles. This class introduces the participant to dances like Waltz, Tango, Cha-cha and Swing, among others. Emphasis will be placed on the fundamentals of dancing, including foot placement, footwork, timing, and lead & follow, all in a fun social setting. No special shoes are necessary, but sneakers and backless shoes should be avoided. Couples and singles welcome – no partner required!
Private Lesson are also available.  Please call 904/613-3765
Days: TBA
Ballroom Basics: 6:00 - 7:00 pm
Beyond Basics: 7:00 - 8:00 pm
Day: Thursdays
Fees:
Singles: $45.00 resident / $50.00 non-resident
Couples: $80.00 resident / $90.00 non-resident
Where: Genoa Township Park District 400 E. Second Street – Far West door
Themed Social Dance Parties
Events start with a fun beginners group instruction class with Annie from 6:00-7:00pm, followed by refreshments, games, line dances, and hours of social dancing! Sockhop, Disco, and holiday themes are just a few of the fun ideas we have in store! No partner needed. All levels. Beginners welcome!
Multiple Friday and Saturday nights: 6:00-9:00pm
Dates: TBA ~ Call if interested in dates or for questions
Fees: $10.00 per person
Where: Genoa Fitness Center
SENIOR FIT TEAM
Fitness Formula: BEG/INT Level
Fun / Toning / Caloric Burn / Strengthening
Balance / Friends!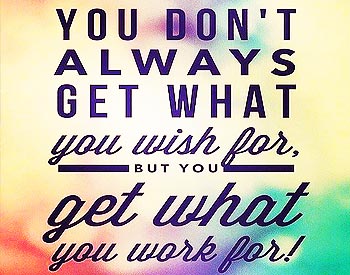 ---