Sweet Heart Dance-Masquerade Ball
Girls/boys grab your Mom, Dad, Grandma, Granddad or family friend and prepare yourself for an evening of fun, dancing, contest, prizes and refreshments from the comfort of your own living room. Dress up or come in your pjs, we don't care!  Just make sure you have on your dancing shoes.  We will have a live DJ that will keep you moovin' and groovin'.
Each child will be provided with a party box that you can pick up or we can drop off.  Arrangements will be made after you have registered for the event.  In your party box will will have a bottle of bubbly, light snacks, mask, feathers/beads, corsage/boutonniere and other fun party supplies.
You will need to have the ability to live stream the party on either a tv/computer/phone.  TV would work best.  We will provide you with a link to your party Friday, February 19, 2021 via email.  This link will be special to you and you alone.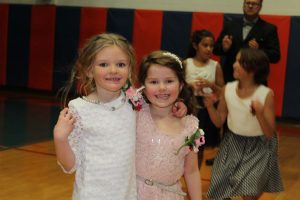 Ages: Boys and Girls 3 and up
Date:TBD
Time: 6:00 – 8:00 pm
Location:
Fee: $25 first child, $20.00 each additional child
Registration Deadline:
---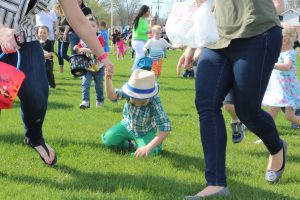 Easter Egg Hunt
We regret to inform you, we will not have an egg hunt this year 2021 due to Covid.
However we are doing an Easter Bunny delivery.  Stay tuned for more information coming.
Kids grab your basket and fill it with eggs and maybe a special prize.  Children will be separated by age groups for more fun.  You will also get to see that special Easter Bunny too.  The egg hunt will start promptly at designated times and will go fast, so don't be late.
Date: TBD
Ages: 4 & Under
Time: 10:00 am
Ages: 5 & Over
Time: 10:30 am
Location: Chamberlain Park
Fee: FREE
---
Easter Bunny Special Delivery
Hey Kids!! Do you want the Easter Bunny to make a Special Delivery to Your House??? See the Excitement on Your Child's face when the Easter Bunny arrives!!! Register Early. We will try our best to meet your time selection!!!
Delivery is available to residents of Genoa and Kingston.  Kirkland residents: Please call the office to see if we are doing deliveries to Kirkland.  If we have enough interest, we can deliver on a different day.
Ages: All
Date: March 30, 2021
Time: 2:00 – 5:30 pm
Fee: $20.00 for first child, $10.00 each additional child
---
Trunk or Treat a.k.a Halloween Happenings
We are doing a Trunk or Treat drive-thru style.
When you arrive you will be asked how many children are  in the car and we will place that piece of paper under your windshield wiper.  Since this is a drive-thru please drive slowly and carefully as you pass the trunks and keep and eye out for our candy passers.  Don't want anyone to get injured.  Please stay in your car at all times.  Candy passers will come to you and hand candy to whomever is in the passenger seat.



Ages: All
Date: October 30, 2021
Time: 1:00 – 3:00 pm
Costume Contest:  Sorry, not this year.
Location: Custom Aluminum Parking Lot
Fee: Free-Pre-registration is required
Registration ends 10/28/21 at 3:00 pm.  If you are not registered and still plan on attending, we kindly ask that you show up after 2:30 pm.  If you show up before that, you will be asked to return after 2:30 pm.
---
Letters from the North Pole
How about that, we have a connection with the Jolly Ole Fellow. Children have your parent, older brother or sister or an adult help you out writing your letter and have it to the Park District office by December 11th to make sure Santa and his Elves have enough time to reply. You can drop it off or mail it to 400 East Second Street, Genoa, Il 60135. Don't forget to include your name, age and address on your letter and include a self-addressed stamped envelope.
---
Coloring Contest
We need your help decorating the Park District office. Why not color our picture and enter our coloring contest. We have copies here in the office, or feel free to print from here. Or shoot us an email and we can send one back to you. info@genoaparkdistrict.com
Pictures must be submitted by December 17th. Please drop them off at our office. We have a mailbox out side our door for no contact drop off.
Can't wait to see those awesome pictures.
Ages: 2-3, 4-5, 6-7, 8-10, 11& up
---
Santa Stocking Delivery
Santa will deliver a stocking just for you. See the excitement on your child's face as Santa arrives. We will need to keep our distance to insure Santa can make all the deliveries this year. We will do our best to give you a scheduled time.
Delivery is available to residents of Genoa and Kingston.  We do apologize, we cannot deliver to Kirkland.
Ages: All
Date: TBD
Time: 1:00-4:00 pm
Fee: $20.00 for first child, $10.00 each additional child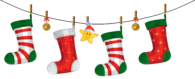 ---
Breakfast with Santa, Drive-By Style
Grab a breakfast to go and get a quick pic with your favorite holiday guy, Santa.   Breakfast will be a pre-packaged item and easy to grab an go.  We will allow a few mintues before you move on to get a quick pic.
Please remember to be at least 6′ away from others and wear a mask at all times.
When: TBD
Time: 9:00-10:30 am
Where: Park District Parking Lot
Fee: $15.00 first Child, $5.00 each additional child
---
Gingerbread House Building
You will get to enjoy breakfast while building your very own Gingerbread House.  Limited spots are available and we will have plenty of room between.
Gingerbread house and breakfast will be supplied.
When: TBD
Time: 9:00-11:00 am
Where:  Chamberlain Park Recreation Building
Fee:  $20.00 per child
---
Concert in the Park
Come out to Chamberlain Park and enjoy a Concert in the Park. The Band, Soda will be performing. What's your flavor, because you will get the best of everything with Soda. Classic Rock, 80's, new wave, reggae, alternative and the list goes on and this band can do it all. Three lead singers, each with distinctive styles and voices work to bring authenticity to all of your favorite songs. Check them out at Sodarocks.com.
Date: Canceled due to weather.  Future date TBD.
Time: 7:00-9:00 p.m.
Fees: Free
Location: Chamberlain Park
Event is Sponsored by
---
Movie in the Park
Come out to Chamberlain Park to enjoy a movie under the Stars with our new Outdoor Movie Projector and Screen.

Dates: June 26, 2021 – Croods New Age-Canceled due to the weather.
July 24, 2021 – Aladdin We regret to inform you that this even has been canceled due to the weather.
Time: Dusk
Location: Chamberlain Park
Cost: Free


Sponsored By Mark Carlson, Your Local State Farm Agent
---
Family Camp Out
Chamberlain Park will be transformed into a campground for this one special night. Your family is invited to spend the night outdoors for this one evening. Enjoy an evening of swimming (Pool open only to campers), campfire, s'mores, bocce ball, bags and other special events. Dinner and breakfast will also be served. Family Camp Out run with conjunction Genoa Boy Scout Troop 71.
Date: Sat, July 31st
Time: Check in: 4:30 pm,
Tent set-up: 4:30 to 5:00 pm, Dinner: 5:30-6:30 pm,
Open Swim/Bocce/Bags/other events: 6:30-8:00 pm,
Campfire/S'mores/other events: 8:00-10:00 pm.
Fees: $45 per tent site/resident $50 per tent site/non-resident.  Register Here
Max 5 per site/tent. More than 5, add $5 per person.
Location: Chamberlain Park
REGISTRATION DEADLINE IS MONDAY, JULY 26th. WE NEED A MINIMUM 0F 8 FAMILES TO REGISTER IN ORDER FOR THIS EVENT TO GO. MAXIMUM OF 25 FAMILIES/TENTS. PLEASE REGISTER EARLY AND SPREAD THE WORD.
Event is Sponsored By  
---