Sweet Heart Dance/Black and White Ball
Girls/boys grab your Mom, Dad, Grandma, Granddad or family friend and prepare yourself for an evening of fun, dancing, contest, prizes and refreshments. The DJ will play your requests and the crowd will get into the excitement. Each young lady will receive a corsage and commemorate photo. Space is limited so register early and save money. Those who pay at the door cannot be guaranteed a corsage.
Extra bonus – register by February 1st and be eligible to win a limousine ride to and from the dance!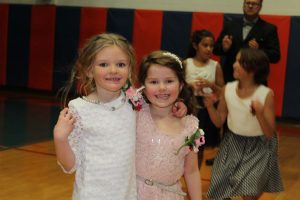 Ages: Boys and Girls 3 and up
Date: February 8, 2020
Time: 6:00 – 8:00 pm
Location: GK Middle School, use cafeteria entrance
Fee: $30 per couple $10.00 each additional child
Fee at the door: $40.00 per couple, $10.00 each additional child
---
Kids in the Kitchen
Join us one afternoon for a delicious lunch and dessert prepared by YOU! From the minute you walk in, to the minute you leave we will have a hands on experience. Your will be learning how to prepare the meal; prepare the dessert, set the table, make a table setting; sit and enjoy your meal and clean up.
Spooky House Building
Join us during Halloween Happenings for make and take treat.  Who said gingerbread houses were only for winter?  We will be getting  together to make a spookier version for the fall holiday.  Don't forget to reserve your spot.  We will supply everything needed to complete this delicious treat.  Please let us know if your child has an allergies.
Date: October 26, 2019
Time: 2:00-4:00 pm
Place: Park District Main Building
Ages: 5-12 years old
Fee: $12.00 resident, $15.00 non-resident
Holiday Candy Making
With the holidays coming, it's a month of yummy treats.  What better treat than homemade candy?  Come join us to make suckers and hard candy in a couple of popular flavors.   This is a family recipe that has ben made for decades and is and is a crowd pleaser with kids and adults alike.  You won't want to miss this opportunity to make a bag of delicious candy.
Date: November 9, 2019
Time: 10:00 am – 12:00 pm
Where: Park District Administration Building
Ages: 5-12 years old
Fees: $10.00 resident/$14.00 non-resident
---
S.T.E.M. Activities for Kids
Join us to learn about the STEM process.
ASK-Define the Problem
IMAGINE-Brainstorm Solutions
PLAN-Make a Plan
EXPERIMENT-Test it Out
IMPROVE-Make it Better
Be STEM-terrific!!! Explore, discover, take risks, make mistake, improve and NEVER give up!
TBA
---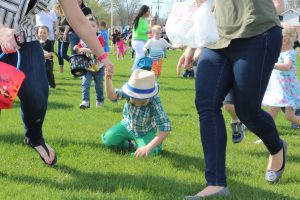 Easter Egg Hunt
Kids grab your basket and fill it with eggs and maybe a special prize.  Children will be separated by age groups for more fun.  You will also get to see that special Easter Bunny too.  The egg hunt will start promptly at designated times and will go fast, so don't be late.
Date: April 4, 2020
Ages: 4 & Under
Time: 10:00 am
Ages: 5 & Over
Time: 10:30 am
Location: Chamberlain Park
Fee: FREE
---
Halloween Happenings
Enjoy this family event featuring games, wagon rides, food and much more. A costume contest will be held and awards will be given. Age groups for contest are: under 24 months, ages 2-4, ages 5 -7, ages 8-10 and age 11 and up. Join us for fun and prizes.
Ages: All
Date: TBA
Time: 2:00 – 4:00 pm
Costume Contest Times: Under 24 months 3:00, 2-4 years 3:10, 5-7 years 3:20, 8-10 years 3:30, and 11 years & up 3:40.
Location: Chamberlain Park
Fee: Free
---
Letters from the North Pole
How about that, we have a connection with the Jolly Ole Fellow. Children have your parent, older brother or sister or an adult help you out writing your letter and have it to the Park District office by December 11th to make sure Santa and his Elves have enough time to reply. You can drop it off or mail it to 400 East Second Street, Genoa, Il 60135. Don't forget to include your name, age and address on your letter and include a self-addressed stamped envelope.
---
Movie in the Park
Come out to Chamberlain Park to enjoy a movie under the Stars with our new Outdoor Movie Projector and Screen. We will be showing Ralph Breaks the Internet. Ralph and Vanellope, now friends, discover a wi-fi router in their arcade leading them into a new adventure.

Refreshments will be available for sale
Day: Sat, June 29th Time: Dusk
Location: Chamberlain Park
Title: Ralph Breaks the Internet
Cost: Free
---
Family Campout
Chamberlain Park will be transformed into a campground for one special night. Your family is invited to spend the night outdoors for this one evening. Enjoy an evening of swimming, (Pool open only for campers), campfire with s'mores, bocce ball, bags tournament, and other events. Dinner and pancake breakfast will also be served.

Date: TBD
Times: Check in: 4:30 pm. Tent Set Up: 4:30 to 5:30 pm.
Dinner: 5:30 to 6:30 pm. Open Swim/Bocce Ball/Bags: 6:30 to 8:00 pm. Campfire/S'mores/ other events: 8:00 to 10:00 p.m. Breakfast: 9:00 am.
Fees: $40 per site/tent/Resident.
$45 per site/tent/Non-Resident.
Max of 5 per site/tent. More than 5 per site/tent add $5.00 per person.
Day of Event: Add $10 per site/tent.
Location: Chamberlain Park
We will need a minimum of 8 families in order for this event to go. Please register early and pass the word.
---
Pig in the Park Outdoor Fall Festival
Come join us for our first annual Pig in the Park Outdoor Fall Festival. We will be having Bands, a Beer Garden, Bags Tournament, Sand Volleyball Tournament, BBQ Truck and other Pork food, kid's activities, inflatables and more. Look for more information coming throughout the summer on Park District website, Facebook page and other areas. This will be a joint event with the Genoa Chamber of Commerce.

Location: Chamberlain Park
Day: Saturday, October 5th
Time: All day into evening
More details coming out soon!
Partnership Opportunities
The Genoa Park District offers many youth activities and special events that require partnerships to keep costs at an affordable fee or to offer an activity at no cost. If you or your business/organization are interested in such a sponsorship, please contact the Park District office at 784-5612.