Zumba™! Dance Party
Fitness & Tone!
Need a new motivational workout in your Successful Fitness Cross-Training plan? Have FUN & ENERGIZE your workout! Dance, Laugh & Sweat your way to a FIT, Happy, Energized Self! Lose yourself in Great music & Awesome Moves as you Tone & Burn to Success! All fitness levels welcome to the party. No counting, easy to follow.
Modifications available for any level of fitness, any restrictions, high or low impact!
Childcare at the GFC Kidz Zone Playland is available*. Call for details.
First Trial Class Free!* Call the GFC @ (815) 784 – F I T (3488) to reserve your spot. *For new participants only
If you like the format of this class, you may also like: World Rhythms & Zumba
Days/Times:
See Schedule
ZUMBA DANCE PARTY
Fitness Formula: BEG/INT/ADV Level
Cardio / Toning / ABS / FUN / Calorie Burn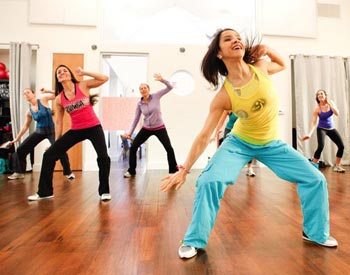 ---
World Rhythms Zumba™! Fitness
Dance your way to a toned sexy body in a welcoming, relaxed & private atmosphere. A cardio & light Toning effect while dancing to Salsa, Merengue, Cumbia, Belly Dance, Bollywood & More!! Great Music & taught by a professional Dance Instructor!!
Modifications available for any level of fitness, any restrictions, high or low impact!
Childcare at the GFC Kidz Zone Playland is available*. Call for details.
First Trial Class Free!* Call the GFC @ (815) 784 – F I T (3488) to reserve your spot. *For new participants only
If you like the format of this class, you may also like: Dance Party Zumba, Arial Yoga & Pilates
Days/Times:
See Schedule
ZUMBA
Fitness Formula: BEG/INT/ADV Level
FUN/ Cardio / Dance / Caloric Burn
Toning / Sculpting / Core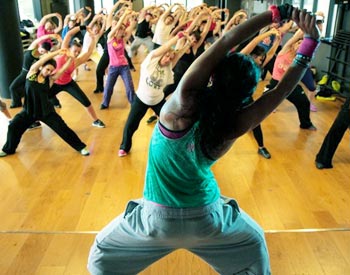 ---