Fun Trips for all Ages
Cubs vs. Reds
Come watch the cubs take on the Cincinnati Reds at the beautiful
confines of Wrigley Field. The tickets are located in Section 505 rows 4-8
and we will be taking a air-conditioned coach bus to the game. This is a
cooperative trip with the Belvidere and Hampshire Park Districts and will
be traveling with their additional Cubs Fans.
Ages: 15 & Under must be accompanied by an adult
Date: Saturday, August 25th, 1:20 p.m. Game
Registration Deadline: Tuesday, August 17th, though tickets will probably sell out faster.
Depart: 9:30 am from Chamberlain Park and will stay for duration of the game.
August 25, 2018
Game starts at 1:20 pm.
Fees : $82.000 resident
$87.00 non-resident
---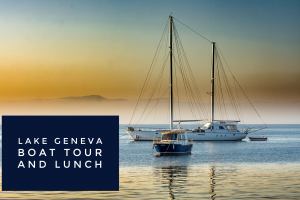 Relax and enjoy all the scenic beauty of the lake with a fully narrated tour
as you cruise completely around lovely Geneva Lake while enjoying the
Fall foliage. You will be served a lunch while cruising along, of Turkey and
trimmings, fresh rolls, apple pie, coffee or tea. Cash bar will be available.
This is a joint trip with Sycamore Park District. Fee includes bus, ticket and
lunch. Bus will depart from the Sycamore Park District Community Center,
480 S. Airport Road at 8:45am. Return time approximately 3:30pm.
October 2, 2018
Depart Sycamore Park District: 8:45 am – 3:30 pm
Fees:
Resident $65.00 Non-Resident $70.00
Must be registered by Monday, Sept 17